Our Beliefs
LegacyPreservation.org is an idea born from the need to pass on personal history and experiences after the passing of a loved one. Until now, our permanent mark on the world was a stone that might have our name and a simple engraved statement and little more. We feel the need to communicate the stories of our friends and family on modern terms. We are in the process of establishing an endowment to fund our hosted memorial websites on a long term basis. We are looking at decades, possibly centuries, of availability in our technological and funding designs.
Products and Services
Our goal is to provide a simple, static, memorial websites that will be available as long as Internet technology exists. If successful, this project will seed similar initiatives to pass on the legacies of those who came before us. Ensuring a simple, non-proprietary service design is key to long term longevity.
Meet Our Team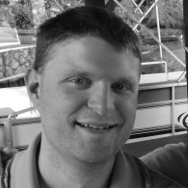 Brandon Ott
CEO
Has worked in the financial industry since the late 90's as an Information Technology administrator and Project Manager.
Problem solver, creative thinker, family guy, and outdoor enthusiast. Open Position
Sales
Contact us for more information on our open Outside Sales positions.
Carla Ott
CFO
Has 15 years of accounting and finance experience in the Banking and Credit Union industries. For several years, played dual roles as an Investment Accountant teleworker and Super Mommy for our two sweet daughters.
Is a fun loving and family oriented person who enjoys spending time with her family and friends.